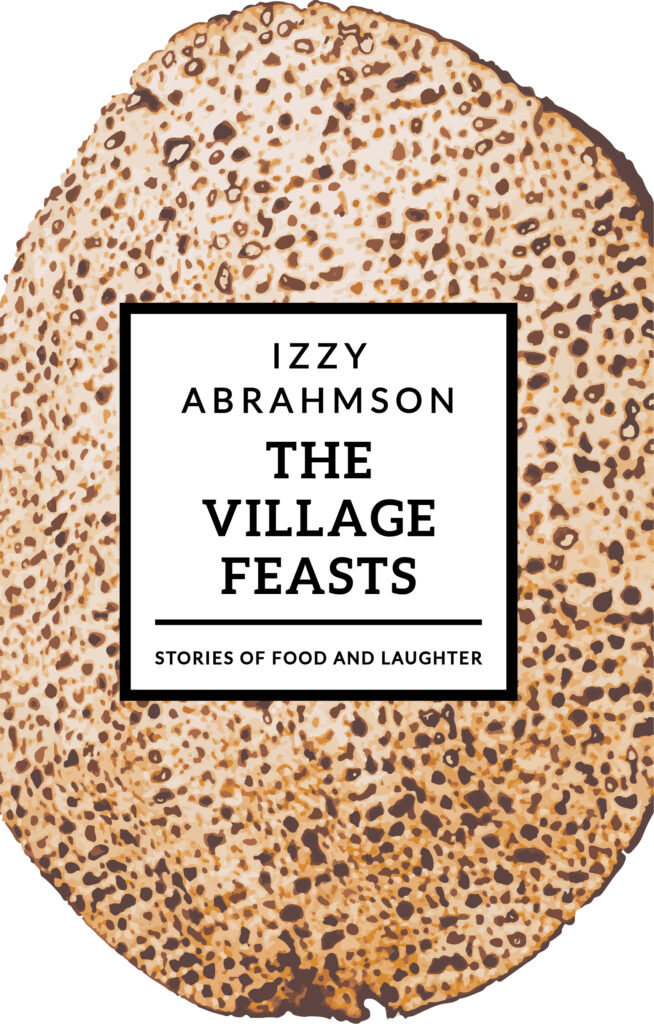 Available March 2022
Delicious Passovers in The Village
Izzy Abrahmson's THE VILLAGE FEASTS warms the heart
Ten tasty tales adults and children of all ages will enjoy again and again. Delightful and amusing.
THE VILLAGE FEASTS is the follow-up collection to WINTER BLESSINGS by National Jewish Book Award For Family Literature nominee Izzy Abrahmson
Mrs. Chaipul refuses to cook.
The Gold family can't afford matzah (unleavened bread).
Reb Stein, the baker wants to set a world record.
But why would anyone eat matzah made from cabbage?
Izzy Abrahmson's THE VILLAGE FEASTS is rich with the kind of misadventures and ingenious solutions to problems that can only come from residents of The Village. The stories dance with a traditional feel around contemporary issues.
"The eight days of Passover mark the transition between dark icy cold and warm sunshine," Izzy explains. "The streets turn to mud, the weather is inconsistent, and for a whole week you're not allowed to eat bread, only matzah. This is never easy, and so the villagers do their best to laugh and smile and complain, while they gather together to celebrate."
You'll learn why Mrs. Chaipul's lead sinker matzah balls are a favorite. And discover what was "The Last Temptation of Rabbi Kibbitz"?
"The Village is snuggled in an indeterminate past that never was but certainly should have been, a past filled with love, humor, adventures and more than occasional misadventures. And when you go, be sure to bring the kids."
– The Times of Israel
THE VILLAGE FEASTS includes ten Passover stories perfect for adults and families with children. As always, you don't need to be Jewish to enjoy stories from The Village.
The audiobook is narrated by Audie-award nominated storyteller Mark Binder.
This is a book that you and your family will read and listen to again and again.